We've been very busy building websites for new clients, updating existing sites, moving to a new data center, and implementing new security protocols, all of which put our site on the back burner.
Well, It's Time To Fix That!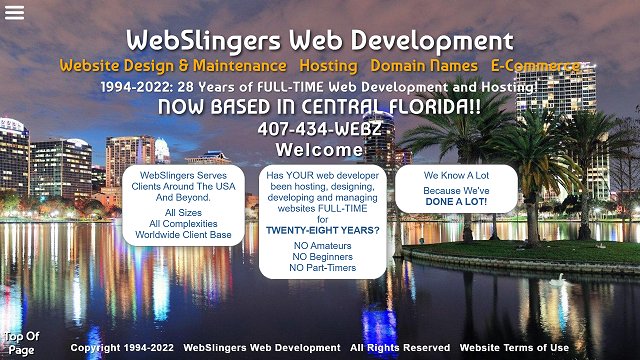 THE NEW WEBSITE WILL
1. Be Mobile-Friendly

2. Follow The Latest Design Standards

3. Load Quickly

4. Be Encrypted From Our Server To Your Browser

5. And Much, Much, More...

THE NEW WEBSITE WILL NOT
BE BUILT ON A THIRD-PARTY TEMPLATE
Why? Because We're WebMasters, Not Mere Developers